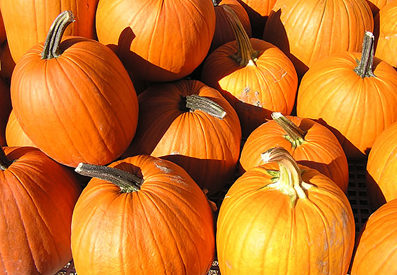 ABC Tree Farms Pick of the Patch Pumpkins   Sept. 29-Oct. 31
4000 Plaza Drive, Oceanside
Sunday-Thursday 10AM-9PM, Friday-Saturday 10AM-10PM
408.393.6303 | www.abctreefarms.net
Bates Nut Farm    Sept. 22-Oct. 31
15954 Woods Valley Road, Valley Center
Monday-Friday 9AM-5:30PM, Saturday-Sunday 8:30AM-6PM
Oct. 12th & 19th 3-8PM
760.749.3333 | www.batesnutfarm.biz
Carlsbad Pumpkin Patch   Sept. 28-Oct. 31
Cannon Road and Interstate 5
Friday-Sunday 9AM-7PM
760.603.9608 | www.carlsbadstrawberrycompany.com
Harbour Farm & Vineyard   Oct. 6-31
3326 Highway 67, Ramona
Pumpkin Patch & Festival: Saturday & Sunday 10AM-6:30PM
Pumpkin Patch Only: Monday-Friday 10AM-6:30PM
619.261.9697 | www.harbourfarm.com
Julian Mining Company    Sept. 22-Oct. 31
4444 Hwy. 78, Wynola, Julian
Saturday 10AM-5PM, Sunday 12-5PM
951.313.0166 | www.julianminingcompany.com
Lavender Hill Pumpkins    Sept. 28-Oct. 31
1509 East Mission Road, Fallbrook
Friday 2-5PM, Saturday-Sunday 10AM-5PM, Oct. 29-31 2-5PM
760.715.8495 | www.lavenderhillpumpkins.com
Mtn. Valley Ranch Pumpkin Patch Sept. 22-Oct. 31
842 Hwy 78, Ramona, Daily 9AM-6PM
760.788.8703 | www.mountainvalleyranch.com
The Farm Stand West    Oct. 1-31
Farm Stand West: 2115 Miller Avenue, Escondido
Frans Original Farm Stand: 1980 Summit Drive, Escondido
Daily 10AM-6PM
760.738.9014 | www.thefarmstandwest.com
Pumpkin Station Locations
858.566.7466 | www.pumpkinstation.com
Del Mar Station    Sept. 28-Oct. 31
15555 Jimmy Durante Boulevard, Del Mar
Sunday-Thursday 9AM-7PM, Friday & Saturday 9AM-9PM
Ranch Bernardo Farm    Oct. 1-31
13421 Highland Valley Road, Escondido
Monday-Thursday 9AM-5PM, Friday-Sunday 9AM-6PM
Stu Miller's Pumpkin Patch – Encinitas
Rides, slides, petting zoo, bungee jump, inflatables, and more. There is even a coloring contest for kids to submit their best-colored pumpkin .
Stu Miller's Pumpkin Patch – San Marcos
Rides, bounce houses and plenty of pumpkins. Open late September through the month of October.
Do you know of any missing pumpkin patches in North County San Diego that should be included in this guide? Contact us here or comment below.